About the Annual Meeting
The Society of Family Planning is THE source for science about abortion and contraception.
Our Annual Meeting is where those who produce and inform that science come together to share new research; consider new questions; learn from one another; improve their capacity to provide evidence-based care; get inspired; and receive the support they need from peers, mentors, and allies to return to their communities and institutions prepared to advocate for evidence-based abortion and contraception care.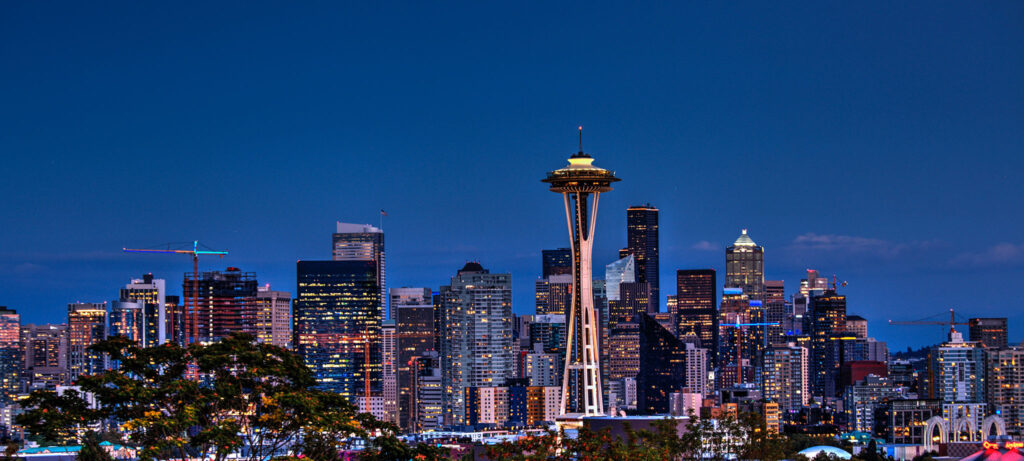 Registration
Registration for #SFP2023 is now open.
Registration fees
| | | |
| --- | --- | --- |
| Registration type | 2023 Early bird (ends August 2) | 2023 General registration (through October 5) |
| SFP members | $595 | $695 |
| Non-members | $750 | $875 |
| Students/residents | $360 | $400 |
The early bird registration period ends August 2, 11:59 pm PT/2:59 am ET. Registration closes October 5 at 11:59 pm PT/2:59 am ET. Onsite registration is not available. Individuals who have not registered in advance will not be able to attend the meeting.
Additional costs
The cost of attending the Friday pre-conference workshops is $45. This cost includes breakfast and/or lunch.
Important information
Once you have registered and then cleared security vetting, you will receive a confirmation email with hotel information. You will also be required to complete a check-in process on-site to access your badge and gain entry to the meeting space.
Hotel information
The Annual Meeting hotel information is not public for security reasons. This information will be released to registered attendees cleared by our security vetting procedures. Current members can view it on Society Connect (log-in required).
ADA accommodations
We strive to host inclusive, accessible events that enable all individuals to engage fully. To request an accommodation that would to support your participation in this event contact Info@SocietyFP.org by Thursday, October 12.
Volunteer opportunities
Volunteers are an invaluable part of making the Annual Meeting a success. Furthermore, it is a fantastic opportunity to hear from leading reproductive health experts, network with a community of providers, researchers, and advocates and meet with industry professionals.
Volunteers are asked to sign up for a shift on one day of the conference for 5-7 hours. As a thank you for your time, you are invited to attend the other days of the conference with free admission. To sign up, complete this form by October 2.
Scholarships for meeting attendance
We are able to provide a limited number of scholarships to attend the Annual Meeting. Priority will be given to first-time attendees and those without institutional support to attend. Applicants must provide a brief personal statement about their interest in attending the Annual Meeting, and applicant selection will be guided by our DEI Vision Statement.
Scholarships fund complimentary conference registration, up to three nights in the conference hotel, travel up to $600, a per diem of $100 per day, a childcare and dependent stipend of $100 per day, and a year-long Society of Family Planning membership for new members.
Members and non-members are welcome to apply.
Scholarships are now closed. We will be making notifications in mid-August.
Application timeline:
June 28: applications open
July 27, 11:59 pm PT/2:59 am ET: applications due
Mid-August: recipients notified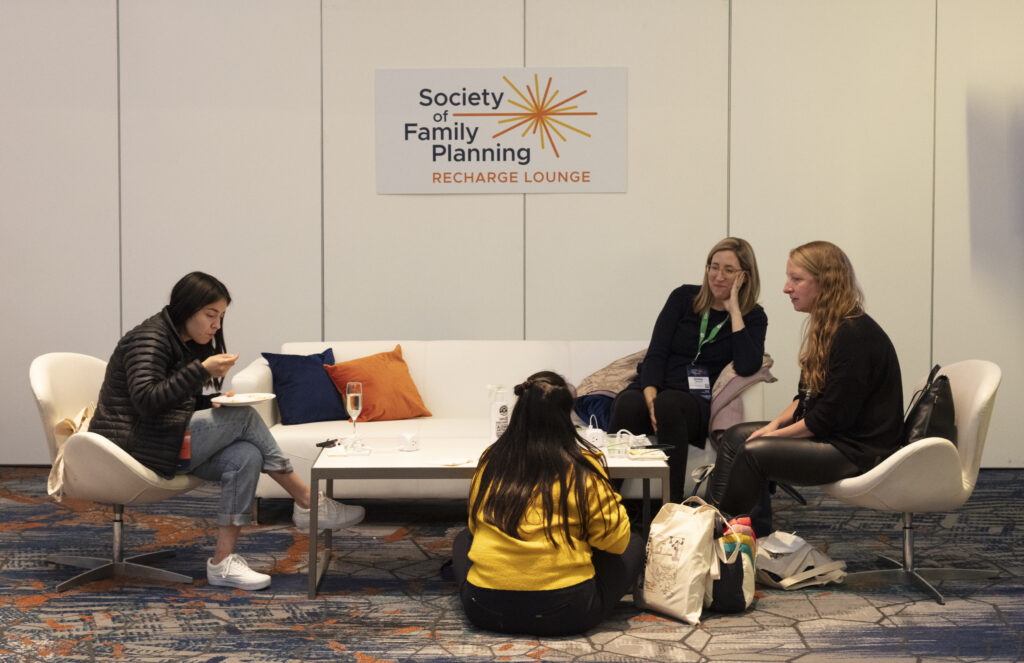 Schedule
Thursday, October 26
2:00 pm – 5:00 pm
Complex Family Planning Fellowship Directors' meeting
Invitation only

4:30 pm – 6:00 pm
Emerging Scholars reception
Invitation only
5:00 pm – 6:00 pm
Complex Family Planning Fellowship Directors' reception
Invitation only
Friday, October 27
7:30 am- 3:30 pm
Society of Family Planning Board meeting
Invitation only
9:00 am – 12:00 pm

Morning pre-conference sessions


-Beyond burnout: Finding meaning and self-care when working in stressed systems
Invitation only
-Media and message training for researchers
Paid session, pre-registration required
10:00 am – 12:00 pm
Clinical Affairs Committee meeting
Invitation only
12:00 pm – 3:00 pm
Contraception Board lunch
Invitation only
12:30 pm – 4:00 pm

Afternoon pre-conference sessions


-Abortion training in the US post-Dobbs
-Beyond burnout: Finding meaning and self-care when working in stressed systems
-Family planning coding and finance session
-Level up your advocacy: Legislative testimony training
-Now, more than ever: Navigating the NIH as a family planning researcher
-Re-thinking mentoring: How to build communities of inclusion, support, and accountability
Paid sessions, pre-registration required
3:00 pm – 3:30 pm
First time attendee welcome tour
4:30 pm – 5:45 pm

Opening panel


Interpreting changes in abortion volumes post-Dobbs: #WeCount in conversation with practice, policy, and research
5:45 pm – 7:15 pm
Welcome reception
6:00 pm – 7:30 pm
Current Complex Family Planning fellows' reception
Invitation only
6:30 pm- 8:30 pm
Changemakers in Family Planning dinner
Invitation only
6:30 pm- 8:30 pm
Honoring Community Based Organizations welcome dinner
Invitation only
7:30 pm – 9:00 pm
AANHPI Launch Social hosted by the Sub-SIG of the BIPOC Special Interest Group
Saturday, October 28
7:15 am – 7:50 am
Early riser stroll
7:45 am – 9:00 am
Breakfast in the Exhibit Hall
9:00 am – 9:30 am
President's welcome
9:30 am – 10:45 am

Opening plenary


Breaking silos: Legal trends and clinical opportunities in abortion care and gender-affirming trans care
11:00 am – 12:00 pm

Spotlight on science


The impact of Medicaid expansion on contraceptive use in neighborhoods of racialized socioeconomic deprivation and privilege; 12 months post-Dobbs: Tracking state-level trends in criminalization, legal protections, and litigation battles over abortion; Two different-sized copper IUDs: Three-year, single-blind randomized trial to compare discontinuation rates and related endpoints in a nulliparous population; AI and a self-managed abortion: Can ChatGPT provide assistance when no physician is present?
12:00 pm – 1:15 pm
Lunch on your own
12:05 pm – 1:05 pm

Special Interest Group lunches


-Adolescent sexual and reproductive health
-Advocacy
-Medical educators
-Medically complex pregnancies
-Telehealth practitioners
Pre-registration required
12:05 pm – 1:05 pm
Ask a lawyer office hours
1:15 pm – 2:15 pm–

Concurrent block I


-Oral abstract group one: Human fetal tissue donation: Abortion patient experience and perspectives; Improving estimates of medication abortion effectiveness: The impact of loss to follow-up; Comparing mortality risk of induced abortion with mortality risk of staying pregnant; Bleeding and pain over time with a novel low-dose copper intrauterine device with a flexible nitinol frame
-Medication abortion 14 0/7-27 6/7 weeks: Exploring real-world applications of the new Society guidelines
-A crisis in our communities: Strategies for protecting patients from crisis pregnancy centers/anti-abortion centers
-What is "contraceptive access"? Practical implications of a more expansive framework
-Media engagement and public scholarship post-Dobbs
2:15 pm – 2:45 pm
Networking break with Exhibitors
2:45 pm – 3:45 pm

Concurrent block II


-Oral abstract group two: Efficacy of oral levonorgestrel emergency contraception with same day etonogestrel contraceptive implant: A prospective observational study; The My Decision/Mi Decisión randomized controlled trial: Benefits of a web-based decision aid for patients enrolled on Medicaid and considering tubal sterilization; Functional recovery after surgical uterine evacuation; The Impact of Dobbs v. Jackson on Abortion Care Training in obstetrics and gynecology resident programs: A qualitative assessment among educators (ImpACT)
-Protecting scientific integrity in an era of misinformation and disinformation
-Differences in the use of period tracking apps for pregnancy prevention across languages and ethnicities
-We travel the path of our patients: Establishing Illinois-based abortion training for Wisconsin ob-gyn residents
-Updated Rh testing recommendations for abortion: Details, dilemmas, and adopters
3:45 pm – 4:15 pm
Snack break with Exhibitors
4:15 pm – 5:30 pm

Afternoon plenary


Supporting the reproductive health workforce in post-Roe America: Multidisciplinary perspectives from studies across the US
5:30 pm – 7:00 pm
Poster reception
6:30 pm – 8:00 pm
Changemakers in Family Planning reception
Invitation only
7:15 pm – 8:45 pm
Reading of The Turnaway Play by Lesley Lisa Greene
7:30 pm – 8:30 pm
Dinner with someone new
Sunday, October 29
7:15 am – 7:50 am
Early riser stroll
7:15 am – 8:45 am
RISE program breakfast
Invitation only
7:45 am – 8:45 am

Complex Family Planning fellows research spotlight


Comparing characteristics and outcomes of medication abortion at less than and greater than six weeks' gestation; Procedural outcomes comparing transcervical balloon to osmotic dilators prior to surgical abortion: A non-inferiority randomized trial; Evaluation of health-related quality of life in the abortion care setting: A utility-score validation study; IUD self-removal: A randomized controlled trial of a self-removal guide in clinical and non-clinical settings
7:45 am – 9:00 am
Breakfast in the Exhibit Hall
7:50 am – 8:50 am
Society of Family Planning Diversity, Equity, and Inclusion Committee breakfast
Invitation only
8:00 am – 9:00 am
Ask a lawyer office hours
9:00 am – 10:15 am

Morning plenary


Mass incarceration as reproductive oppression
10:15 am – 10:45 am
Networking break with Exhibitors
10:45 am – 11:45 am

Concurrent block III


– Oral abstract group three: The intersection of English proficiency and nativity in receipt of person-centered contraceptive counseling; The potential for expanding provision of misoprostol-only abortions by nurse practitioners and pharmacists: A legal analysis; The impact of type and timing of initiation of progestin-only contraceptive pills on lactation: A pilot study; Inhibition of the epithelial sodium channel (ENaC) promotes mucus hydration in rhesus macaque endocervical cells
-Cesarean scar ectopic pregnancy: When is it safe to primarily aspirate?
-AI, chatbots, ChatGPT, what the ****?!?
-Person- and justice-centered measurement: Developing actionable tools to advance sexual and reproductive health equity
-Providing culturally competent reproductive healthcare to Deaf and Hard of Hearing Patients
11:45 am – 12:15 pm
Snack break with Exhibitors
12:15 pm – 1:15 pm

Concurrent block IV


-Oral abstract group four: The association between experiences of medical mistrust and mistreatment and ever considering self-managing an abortion; A randomized study of double- versus single-dose etonogestrel implant for women with HIV on efavirenz-based antiretroviral therapy: The DoublET Study; Vasectomy or tubal? A qualitative assessment of postpartum permanent contraception decision-making by patients and ob-gyn physicians; Does contraceptive method dissatisfaction differ by type of disability?
-Moving forward in Michigan: Ob-gyn residency programs work together to improve abortion services and training
-The politics of adolescent pregnancy: Beyond prevention
-Mapping the margins of MAB: Medication abortion access for low-income communities after Dobbs and beyond
-Increasing access to later abortion: Dilation and evacuation provision to 26 weeks
1:15 pm – 2:30 pm
Lunch on your own
1:20 pm – 2:20 pm

Special Interest Group lunches


-Black, Indigenous, and people of color
-Early pregnancy assessment clinics
-Family medicine
-Research implementation
-Substance use disorders
Pre-registration required
1:20 pm – 2:20 pm
Ask a lawyer office hours
2:30 pm – 3:45 pm

Afternoon plenary


The stigmatization of contraception: Theory, evidence, and action
3:45 pm – 4:15 pm
Networking break
4:15 pm – 5:15 pm

Concurrent block V


-Daniel R. Mishell, Jr. Outstanding Article Awards
-BPD Thresholds – All in our head?
-Supervision of abnormal and ectopic pregnancies, an opportunity for leadership in the post-Dobbs era
-Self-managed abortion: Research and legal updates regarding experiences, frequency, criminalization, and information for providers
-What is a medical emergency? An interactive, critical analysis of medical exception language for abortion
5:30 pm – 6:40 pm
Awards presentation
7:15 pm – 9:15 pm
Complex Family Planning Fellowship reception
7:30 pm – 8:30 pm
Dinner with someone new
Monday, October 30
7:45 am – 9:00 am
Breakfast
9:00 am – 10:00 am

Concurrent block VI


-Re-thinking the Pros in PROgestin-only oral contraceptives
-Reducing harm: Changing family planning and obstetric paradigms for people who use drugs
-Equity in telehealth contraceptive care: Insights from person-centered research
-Setting a research and advocacy agenda for terminations in the setting of severe fetal anomalies
-Pregnancy of unknown location: Medical evidence and legal approach for Patient-Centered Care
10:00 am – 10:30 am
Networking break
10:30 am – 10:35 am
Announcement of Research Presentation Awards
10:35 am – 11:50 am

Closing plenary


Beyond the clinic: Family planning education when direct patient care is not an option
11:50 am – 12:00 pm
Closing remarks
*Please note, all times listed are in Pacific Daylight Time, reflecting the time zone of our meeting location. Times, topics, and speakers may shift as we build the best possible schedule for you.
Networking
Network, collaborate, and celebrate with 1,300 family planning clinicians, scholars, and partners.
First attendee welcome tour
Friday, 3:00 pm-3:30 pm
Join Society staff for a behind the scenes tour of the conference venue. Participants will have a chance to get familiar with the meeting spaces and chat with others attending #SFP2023 for the first time.
AANHPI Launch Social hosted by the Sub-SIG of the BIPOC Special Interest Group
Friday, 7:30 pm-3:30 pm
Attend the first social event hosted by the Asian-American, Native Hawaiian, and Pacific Islander (AANHPI) sub-SIG of the Black, Indigenous, People of Color (BIPOC) SIG. Meet fellow members of the community to connect and recharge after 2023's rollercoaster of a year. An RSVP link will be shared with registered attendees once confirmed.
Dinner with someone new*
Saturday, 7:30 pm | Sunday, 7:30 pm
Why dine in your room solo when you can enjoy Seattle's renowned dining scene with your fellow family planners? Sign up onsite at the recharge lounge for dinner slots of six at select restaurants and recap your day (or not) over a shared meal.
*The Society will take care of making the reservation for your small group, but attendees will be expected to cover the cost of their own meals.
Early riser stroll
Saturday, 7:15 am-7:50 am with Board members Nerys Benfield, MD, MPH; Amy Bryant, MD, MSCR; Megan Kavanaugh, DrPH, MPH; Kate Shaw, MD, MS
Sunday, 7:15 am-7:50 am with Board members Angela Dempsey, MD, MPH; Aileen Gariepy, MD, MPH; MHS; Alisa Goldberg, MD, MPH; Sadia Haider, MD, MPH
Up early and want to get your steps in? Explore Seattle with an early morning stroll hosted by members of the Society Board before you join the first session of the day.
Special Interest Group lunches
Attend a Special Interest Group (SIG) lunch to learn more about the work of the SIGs, meet with colleagues, hear about opportunities to get involved in the coming year, and exchange ideas. These networking lunches prioritize attendance of all current SIG members with additional space available on a first-come, first-serve basis. An RSVP link will be shared with active SIG members who have registered for the meeting in September.
Saturday, 12:05 pm-1:05 pm
Adolescent sexual and reproductive health
Advocacy
Medical educators
Medically complex pregnancies
Telehealth practitioners
Sunday, 1:20 pm-2:20 pm
Black, Indigenous, and people of color
Early pregnancy assessment clinics
Family medicine
Research implementation
Substance use disorders
Reading of The Turnaway Play by Lesley Lisa Greene
Saturday, 7:15 pm-8:45 pm
The Turnaway Play is a smart, moving, and timely look at what happens when women are denied access to abortion. The play is inspired and informed by the groundbreaking Turnaway Study, the nationwide prospective study of 1,000 women who sought abortions, some of whom received their wanted abortions while others were turned away. The study, led by Diana Greene Foster, PhD, MA of Advancing New Standards in Reproductive Health (ANSIRH), has produced over 50 scientific publications on the health, economic, and social consequences of access to abortion. The playwright, Lesley Greene, MS, is a New York-based theater artist and Dr. Foster's sister! The play reveals the experience of study participants in their own words, and imagines the behind-the-scenes experience of the research team. Ms. Greene has created a theatrical experience that is also a vehicle for education and advocacy work. With honesty and humor, this exciting new play reaches beyond our polarizing political conversation to look deeply into one of the most important and urgent issues of our time. An RSVP link will be shared with registered attendees once confirmed.
Complimentary small meeting rooms
An onsite meeting room for small private gatherings, with a seating capacity of up to 20 will be available upon request through September 22. Attendees can request the room for up to two hours, depending on availability and at no charge. 
Some guidelines:
Rooms are reserved on a first-come, first-serve basis and we will do our best to accommodate your first choice options.
The room has a boardroom style setup, and cannot be changed.
Per our contract with the hotel, there is a strict policy of no outside food in this meeting space; a penalty will be charged to any group that breaks the rule.
Audio visual and/or Society staff support will not be provided.
These meetings will not be listed on the conference agenda.
Available meeting room hours:
Friday, October 27: 10:00 am – 6:00 pm
Saturday, October 28: 8:00 am – 6:00 pm
Sunday, October 29: 8:00 am – 6:00 pm
Monday, October 30: 8:00 am – 11:00 am
Please note all times listed are in Pacific Daylight Time, reflecting the time zone of our meeting location.
Beyond the sessions
Exhibit Hall engagement
Make the Exhibit Hall your central stop at the Annual Meeting. Chat with close to 40 exhibitors and key supporters of the family planning field. Examine nearly 100 scientific abstract posters and mingle with colleagues while attending receptions, enjoying daily breakfast, or stopping in for snack breaks between sessions. Be sure to take advantage of a variety of professional services at the Wellness Hub or even have a new headshot taken.
At registration, you will receive an exhibitor scorecard. Complete your scorecard by checking in with all exhibitors in the Exhibit Hall, and then exchange your scorecard at the Society booth for a limited edition specialty swag item.
Wellness Hub
Visit the Wellness Hub in the Exhibit Hall to focus in on your "Brand, Brain, and Being".
Brand – focus on your digital brand with a LinkedIn makeover and digital footprint analysis.
Brain – focus on productivity and life-changing habits by learning about the latest technology trends like ChatGPT and AI.
Being – focus on your mental well-being and finding calm in the chaos through applied breathing techniques or enjoying a complimentary massage.
Featured authors
The Society is proud to celebrate these three recently published books produced by members. Stop by the Authors Corner to meet the authors and purchase your signed copy.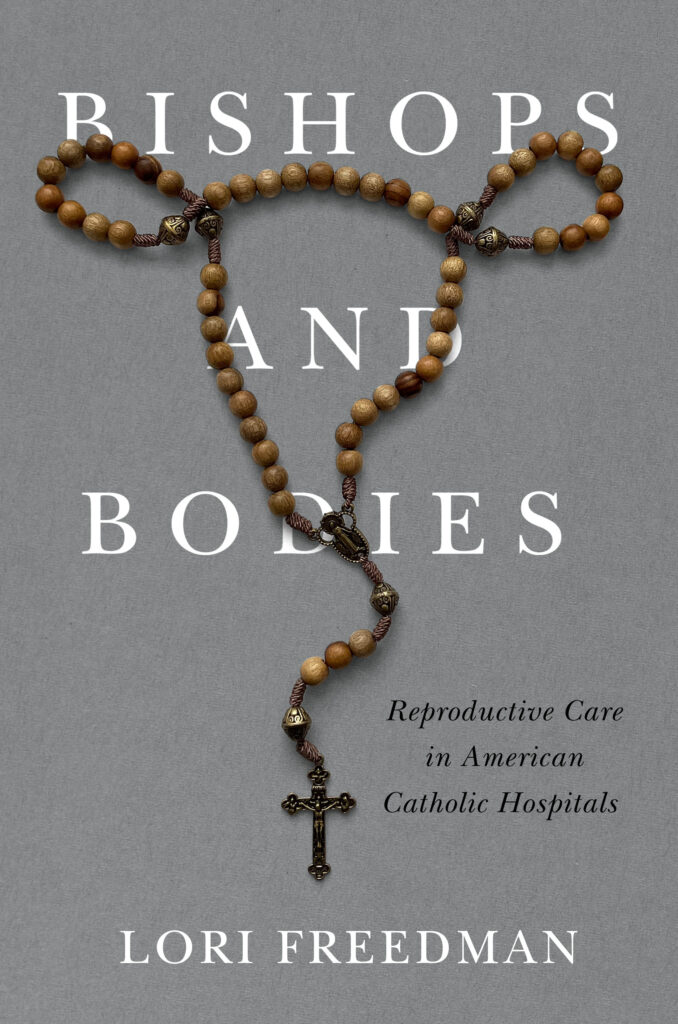 Lori Freedman – Bishops and Bodies: Reproductive Care in American Catholic Hospitals
One out of every six patients in the United States is treated in a Catholic hospital that follows the policies of the US Conference of Catholic Bishops. These policies prohibit abortion, sterilization, contraception, some treatments for miscarriage and gender confirmation, and other reproductive care, undermining hard-won patients' rights to bodily autonomy and informed decision-making. Drawing on rich interviews with patients and providers, this book reveals both how the bishops' directives operate and how people inside Catholic hospitals navigate the resulting restrictions on medical practice. In doing so, Bishops and Bodies fleshes out a vivid picture of how The Church's stance on sex, reproduction, and "life" itself manifests in institutions that affect us all. Learn more or purchase.*
*Get 30% off with code RFLR19
Martha Paynter – Abortion to Abolition: Reproductive Health and Justice in Canada
The history of abortion decriminalization and critical advocacy efforts to improve access in Canada deserve to be better known. Ordinary people persevered to make Canada the most progressive country in the world with respect to abortion care. But while abortion access is poorly understood, so too are the persistent threats to reproductive justice in this country: sexual violence, gun violence, homophobia and transphobia, criminalization of sex work, reproductive oppression of Indigenous women and girls, privatization of fertility health services, and the racism and colonialism of policing and the prison system. This beautifully illustrated book tells the empowering true stories behind the struggles for reproductive justice in Canada, celebrating past wins and revealing how prison abolitionism is key to the path forward. Learn more or purchase.
DeShawn Taylor – Undue Burden: A Black Woman Physician on Being Christian and Pro-Abortion in the Reproductive Justice Movement
Abortion is common. It's every day. It's healthcare. Abortion is a moral choice for people who despite the shouting voices around them understand that they have the ability to control their fertility the way people with uteruses have for thousands of years and as they will continue to do for thousands of years to come, no matter the barriers thrown in their path. These people understand that being human means controlling the trajectory of their lives. When faced with a dangerous or unwanted pregnancy, they gather the strength to put away the self-serving opinions of others and listen to their hearts. Undue Burden argues for these people and for abortion as a moral good using the framework of Reproductive Justice. It lays out why it's no longer enough for us to say we're pro-choice, but instead we must proudly proclaim to be pro-abortion. Author Dr. DeShawn Taylor tells stories of her life, medical training, and practice to center the everyday situations of everyday people struggling with forces outside their control like unaffordable childcare, lack of access to health care, insufficient paid time off, and unsafe communities. She argues that only when we reframe abortion as a social justice issue can we take back the moral high ground from the extremist Christians and "family values" politicians who have controlled the conversation for far too long. Learn more or purchase.
BIPOC Lounge
The Society acknowledges the unique personal and social burdens many Black, Indigenous, and People of Color (BIPOC) experience in conference spaces.
With this in mind, the Society has curated a restorative space where BIPOC attendees can step away from the full conference when needed or as desired.
Amenities in the space include:
A complimentary massage therapist
Relaxed seating
A selection of herbal and flavored teas
Recharge Lounge
Rest your feet, charge your phone, and catch up with friends and colleagues at the Recharge Lounge. New this year, for those looking to expand their network and meet other attendees, there will be sign-up opportunities available for small group meals around Seattle. Let the Society take care of scheduling your dinner reservation, and get ready to make new acquaintances at some of Seattle's most iconic restaurants.
Ask a lawyer office hours
Saturday, 12:05 pm – 1:05 pm | Sunday, 8:00 am – 9:00 am | Sunday, 1:20 pm – 2:20 pm
Stop by during these open office hours for an informal discussion with legal experts from the Lawyering Project and Resources for Abortion Delivery. Learn about the new initiative to connect everyone in the field with legal representation related to providing, obtaining, or supporting abortion access. While no legal advice can be provided during this session, we can connect you with resources if you do need advice.
Lactation room
Looking for a comfortable and private place to pump or nurse? Inquire at the registration desk to access a dedicated lactation room equipped with outlets, sweet treats, and a refrigerator.
Sponsors and exhibitors
Sponsors and exhibitors are integral contributors to the Society of Family Planning community and have an important voice that lends to our shared cause. We hope you will join us for #SFP2023.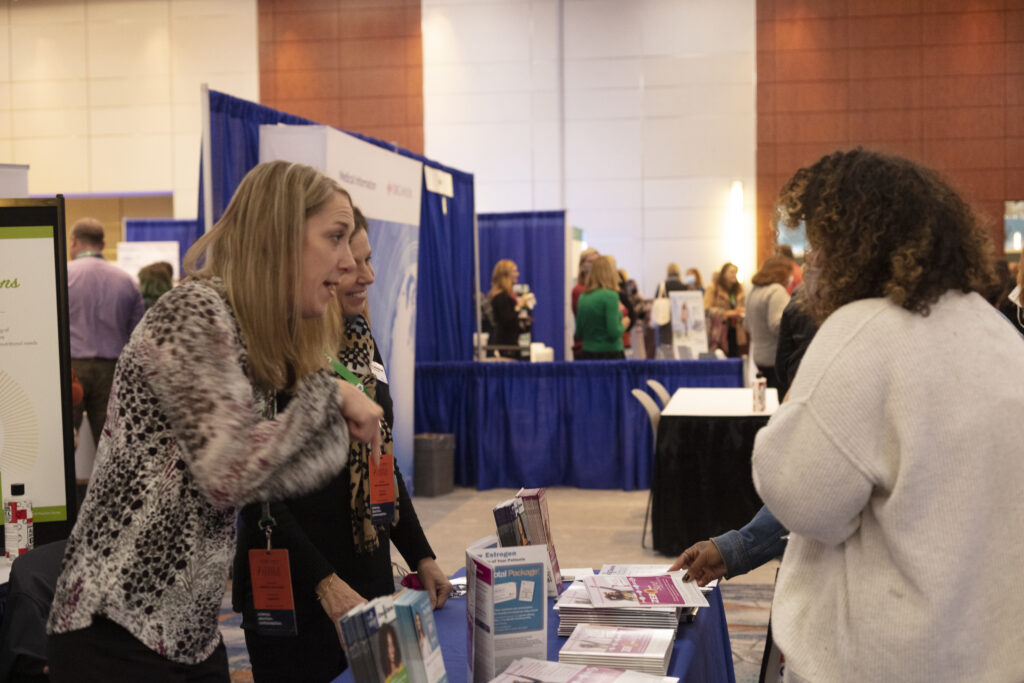 Awards
The Society honors leaders in the field of family planning with four awards at our Annual Meeting.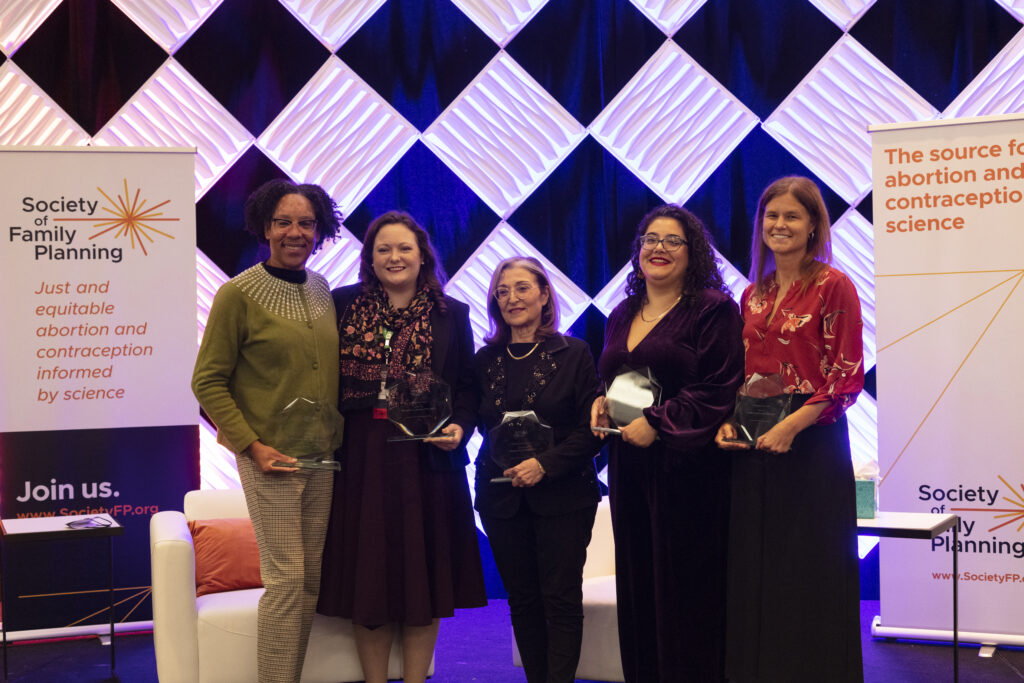 Research presentation awards
Research presentation awards celebrate family planning scholars through awards selected from research presentations at our Annual Meeting.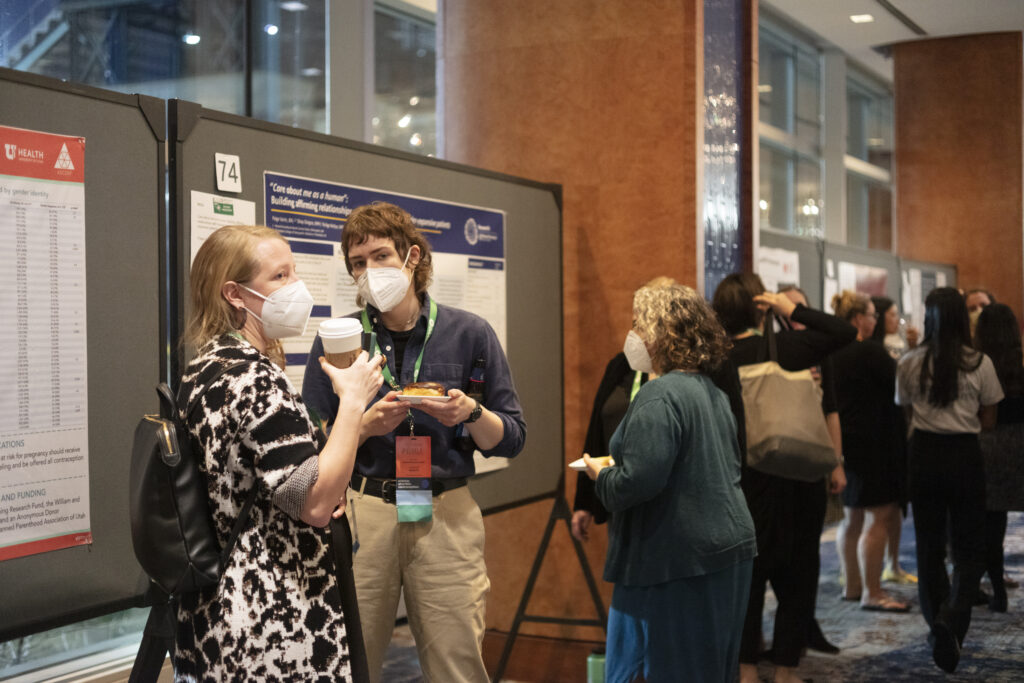 Visit Seattle
Land acknowledgment
We look forward to gathering for the Society of Family Planning 2023 Annual Meeting in what is now known as Seattle.
As we come together, we humbly acknowledge that we will be meeting on unceded land of the Coast Salish people, and specifically the ancestral land of the Duwamish, Suquamish, Stillaguamish, Muckleshoot, and other Indigenous peoples. We honor with gratitude the land itself and the past, present, and future stewards of the land we are gathering on.
We offer this land acknowledgment at a time when we gather as a community as an invitation for reflection and learning, and to bring attention to opportunities to contribute our support.
As part of our Annual Meeting, the Society of Family Planning is integrating a practice of acknowledging the stewards of the land we are gathering, and inviting our community to join us in taking steps beyond land acknowledgment. Join us by:
Touring Seattle!
While attending the Annual Meeting, we invite you to immerse yourself in a dynamic, urban playground surrounded by unmatched natural beauty. To learn more about our host city, explore the Visit Seattle page and:
Health and safety
The Society of Family Planning will implement the following health and safety protocols that are aligned with the evidence base on COVID-19 infections and treatments, and that are responsive to federal, state, and local guidelines and policies.
It is strongly recommended that all meeting participants are up to date on vaccines. 
COVID-19 tests will be provided at no cost on-site. 
Attendees should not attend the meeting if they feel unwell, experience symptoms of COVID-19, or test positive for COVID-19.
Masking is optional. 
Updated June 28, 2023. The Society will continue to monitor the latest developments and may change or update these protocols as needed based on the best available evidence and federal, state, and local guidelines. We encourage you to visit this page for the latest updates on health and safety protocols for this event. By registering for this event, you agree to comply with any such updated protocols.
Submission opportunities
Review submission dates for the 2023 Annual Meeting session proposals, scientific abstracts, and award nominations.
Accreditation
The Society of Family Planning is accredited by the Accreditation Council for Continuing Medical Education (ACCME) to provide continuing medical education for physicians.

The Society of Family Planning designates this live course for a maximum of 22.0 AMA PRA Category 1 Credit(s)™. Physicians should claim only the credit commensurate with the extent of their participation in the activity.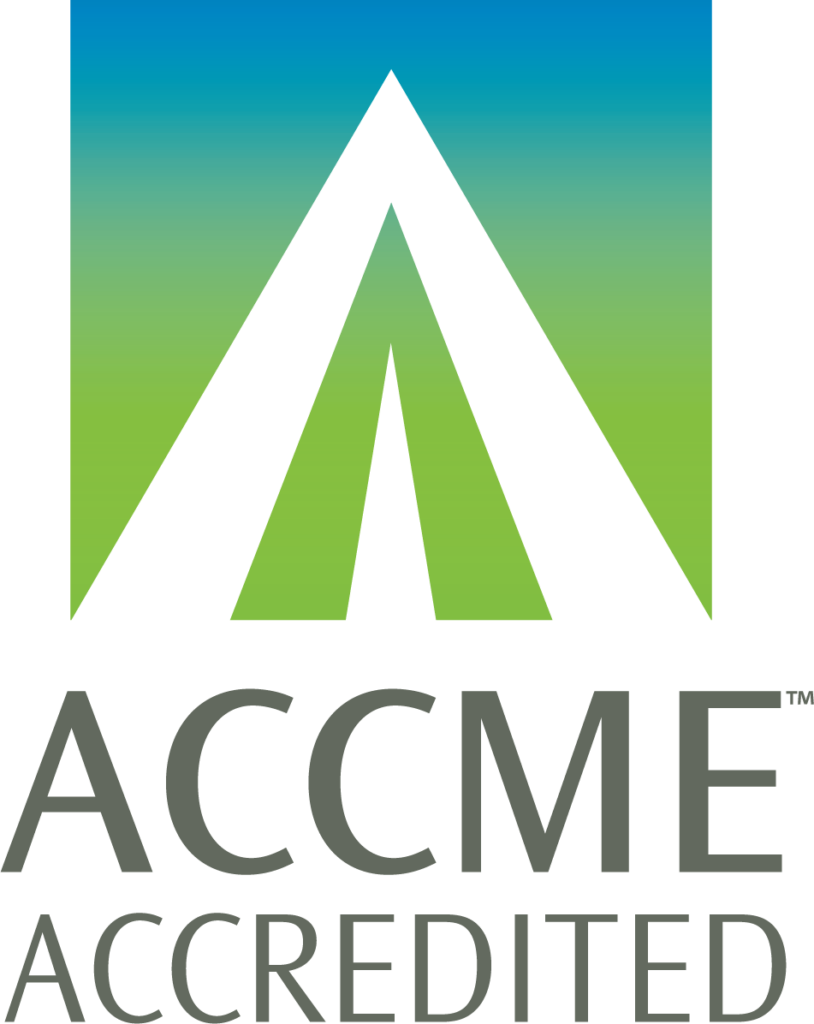 Frequently asked questions
Will there be a virtual component to the Annual Meeting?
No. We will be focusing our attention on an in-person convening. For on-demand virtual content, visit Society Education where we offer low or no-cost access to accredited continuing education programming.
What are your health and safety protocols?
What is the conference hotel?
For security reasons, hotel information is not public. This information will be released to registered attendees cleared by our security vetting procedures. It may take approximately ten business days after registering to receive confirmation.
What are the room rates?
Room rates are $239 per night. The deadline to reserve your room in the block is October 3. Please note, the block may sell out prior to that date. Once your registration is confirmed, we will release booking information.
What security measures do you have in place for attendees?
The safety of meeting participants is of the utmost importance to us. To help ensure your safety all conference attendees, exhibitors, sponsors, and volunteers will receive a thorough security vetting check and security procedures will be in place on-site.
What is your refund policy?
Refunds, less a $50 processing fee, will be given to those who submit a written request to Info@SocietyFP.org no later than October 13, 2023. Refunds may take as many as 10 days to process. Refunds will not be given after that date for no-shows. Registration to the Annual Meeting is non-transferable.
How can I request ADA accommodations?
We strive to host inclusive, accessible events that enable all individuals to engage fully. To request an accommodation that would support your participation in this event contact Info@SocietyFP.org by Thursday, October 12.
When will session and abstract submissions open for #SFP2023?
Submission deadlines for sessions and abstracts are closed for the 2023 meeting. Notifications will be made in July.
When is the 2024 Society of Family Planning Annual Meeting?
#SFP2024 will take place from October 19-21 in Detroit, MI.
When will session and abstract submissions open for #SFP2024?
Submissions for the 2024 meeting will open in the spring of 2024. Check the submissions page for the most up to date information.
How can I hear the latest news?
How can I ask a question about Continuing Education credit(s)?
For assistance or questions about the Continuing Education credit, please contact CME@SocietyFP.org.