We honor the leaders in the field of family planning through four awards at our Society of Family Planning Annual Meeting. The nomination period for the 2023 meeting is currently closed.
---
Society of Family Planning Lifetime Achievement Award
The Society of Family Planning Lifetime Achievement Award, created in 2005, honors individuals and/or teams who have dedicated their careers to advancing the science of abortion and contraception, and have supported others in achieving their own success.
2022: Régine Sitruk-Ware, MD
Reflecting on the work, Dr. Sitruk-Ware shares, "My lifetime of work was geared at bringing reproductive choice and freedom to millions of women worldwide, especially the most vulnerable. In the last decade, a major aspect of my research has been related to the additional health benefits that specific molecules used in contraception can bring to users. I work at meeting the unmet needs of millions of women worldwide, improving existing methods, and developing new methods that are easy to use and that may improve intake and compliance in contraceptive use as well as providers' confidence in providing information to users."
Dr. Régine Sitruk-Ware is the recipient of the Society of Family Planning Lifetime Achievement Award. Dr. Sitruk-Ware is a reproductive endocrinologist and internist, and a distinguished scientist at the Population Council's Center for Biomedical Research. In her role of Executive Director of Research and Development in Reproductive Biology she conducted translational research for new product candidates and new technologies for men and women with a particular focus on contraceptive molecules that also contribute additional medical benefits. She led the team that developed the first one-year vaginal ring approved by the FDA in 2018. She also participated in the launch of the first efficacy study for a male contraceptive gel in collaboration with the National Institute of Child Health and Human Development (NICHD). She was recognized for these later achievements by Time Magazine. Before joining the Council, Régine Sitruk-Ware taught and conducted clinical research in reproductive endocrinology at the University of Paris for more than ten years. She then had a career in industry, focused in research and development. In one of her positions in industry she worked with health authorities in many countries and achieved a European approval of mifepristone for voluntary termination of pregnancy and three other gynecological indications. She participated in the development of the first contraceptive pill containing Estradiol. She is a founding member of the International Menopause Society and was its General Secretary from 2008 to 2011. She is also the Program Director and Principal Investigator of the Contraception Research Center from the NICHD. She has written eight books and over 300 articles, addressing men and women's health care issues. She received her medical doctorate at the University of Paris in France and is a former adjunct professor at Rockefeller University, New York.
2021: Roger Rochat, MD
2020: Maureen Paul, MD, MPH

2019: Uta Landy, PhD

2018: Irving Sivin, MA
2016: Dorothy Roberts, JD
2015: Stanley K. Henshaw, PhD
2014: Horacio Croxatto, MD
2013: Carole Joffe, PhD
2012: Anna Glasier, MD
2011: Philip Darney, MD, MSc
2010: Carolyn L. Westhoff, MD, MSc
2009: Jacqui (Jacqueline) Darroch, PhD
2008: Sheldon Segal, PhD
2007: Daniel R. Mishell, Jr., MD
2006: Leon Speroff, MD
2005: David Grimes, MD
---
Society of Family Planning Beacon of Science Award
This award, created in 2019, honors individuals and/or teams who have made marked, visionary contributions towards just and equitable abortion and contraception informed by science.
2022: Christine Dehlendorf, MD, MAS
On the impact of science on shaping policy and practice, Dr. Dehlendorf says, "I have always believed that science and research has the potential to move us towards justice. However, it also can reinforce oppression, depending on what questions are asked and how the results are interpreted. We need to expand our thinking about what questions can and should be asked and answered, and who should ask them, if we are truly going to move the needle towards equitable and person-centered reproductive health care."
Dr. Christine Dehlendorf is the recipient of the Society of Family Planning Beacon of Science Award. As a family physician with fellowship training in family planning and a Master's Degree in Clinical Research, Dr. Dehlendorf is Professor and Vice Chair for Research in the Department of Family and Community Medicine at the University of California, San Francisco, with additional appointments in the Departments of Obstetrics, Gynecology and Reproductive Sciences and Epidemiology and Biostatistics. She founded and directs the Person-Centered Reproductive Health Program, which aims to advance reproductive autonomy and well-being by conducting research and designing programs that center people's experiences and preferences for sexual and reproductive health and health care, guided by an attention to the intersecting oppressions and structural injustices that impact people's lives and health. She has a particular interest in measurement as a means to promote equity and justice-informed care, including having developed a measure of person-centered contraceptive counseling that has been endorsed by the National Quality Forum and participating in a collaborative effort to develop a definition and measure of Sexual and Reproductive Wellbeing. She provides care in the San Francisco Bay Area.
2021: Ushma Upadhyay, PhD, MPH
2020: Sonya Borrero, MD, MS
2019: Daniel Grossman, MD
2019: Maria I. Rodriguez, MD, MPH
---
Society of Family Planning Mentor Award
Created in 2013, this award honors individuals or teams who have demonstrated dedication to supporting and furthering the careers of a new generation of academic clinicians or scholars in the field of family planning. The award was previously named after the first recipient, Dr. Robert A. Hatcher.
2022: Monica R. McLemore, PhD, MPH, RN, FAAN
Asked to reflect on the importance of mentorship and workforce development, Dr. McLemore says, "I provide mentorship and support to early career investigators and longtime support of workforce development and needing everything to be different. Many folx know I was a preemie and that has shaped my life in a lot of ways. What others don't know is my entire career has been shaped by reproductive health, rights, and justice. My first job was telemetry step down on an oncology unit that saw mostly GYN and HIV patients that afforded me the best training I could have received at that time. Working at the hospital I was born at developed me in many ways that said, it is shameful that acute care settings still shape and dictate the foundations for functioning in healthcare."
Dr. Monica R. McLemore is a recipient of the Society of Family Planning Mentor Award. Dr. McLemore is a tenured professor in the Child, Family, and Population Health Department and the Interim Director for the Center for Anti-Racism in Nursing at the University of Washington School of Nursing. Prior to her arrival at UW, she was a tenured associate professor at the University of California, San Francisco and was named the Thelma Shobe Endowed Chair in 2021. She retired from clinical practice as a public health and staff nurse after a 28-year clinical nursing career in 2019, however, continues to provide flu and COVID-19 vaccines. Her program of research is focused on understanding reproductive health and justice. To date, she has 93 peer reviewed articles, OpEds and commentaries and her research has been cited in the Huffington Post, Lavender Health, five amicus briefs to the Supreme Court of the United States, and three National Academies of Science, Engineering, and Medicine reports, and a data visualization project entitled How To Fix Maternal Mortality: The first step is to stop blaming women that was published in the 2019 Future of Medicine edition of Scientific American. Her work has also appeared in publications such as Dame Magazine, Politico, ProPublica/NPR and she made a voice appearance in Terrance Nance's HBO series Random Acts of Flyness. She is the recipient of numerous awards and currently serves as chair for Sexual and Reproductive Health section of the American Public Health Association. She was inducted as a fellow of the American Academy of Nursing in 2019. She became the Editor in Chief of Health Equity Journal in 2022.
2021: Danielle Bessett, PhD, MA
2021: Pratima Gupta, MD, MPH
2021: Jody Steinauer, MD, PhD
2020: Jenny Higgins, PhD, MPH
2019: Alisa Goldberg, MD, MPH
2018: Bliss Kaneshiro, MD, MPH
2017: Diana Greene Foster, PhD
2016: Linda Prine, MD
2015: Mark D. Nichols, MD
2014: Marji Gold, MD
2013: Robert A Hatcher, MD, MPH
---
Society of Family Planning Next Generation Award
This new award honors individuals early in their careers who have exhibited commitment to the field of family planning through their research or clinical practice. Individuals are eligible to receive this award if they are currently in training or will have completed training in the last five years at the time of the award presentation.
2022: Ghazaleh Moayedi, DO, MPH
Asked to reflect on the years since finishing training, Dr. Moayedi says: "Although I'm early in my career as a physician, I began working in abortion clinics and volunteering for abortion funds in Texas about 18 years ago. Eventually, I pursued a career in medicine from an activist framework – I wanted to both serve my community as an abortion provider and disrupt normative ways of "being" among physicians. While fourteen years ago I might have been the only student in my entire medical school that identified as an activist, that's not the case anymore. I believe I won this award because folx are hungry for disruption and diverse approaches for our futures."
Dr. Ghazaleh Moayedi is a recipient of the Society of Family Planning Next Generation Award. Dr. Moayedi is a board certified obstetrician gynecologist , educator, writer, and community activist who works at the intersections of reproductive health, rights, and justice. She received her undergraduate degree from the University of Texas at Austin, completed her medical training at Texas College of Osteopathic Medicine, and trained as an Ob-Gyn resident at Texas Tech Health Sciences Center in El Paso. Dr. Moayedi completed a Complex Family Planning fellowship at the University of Hawai'i, where she also received her Master of Public Health degree in Health Policy and Management. In addition to her clinical work as an Ob-Gyn and abortion provider, Dr. Moayedi teaches medical students and residents from across Texas, conducts research aimed at improving access to abortion care, and fiercely advocates for her community at the local, state, and national levels.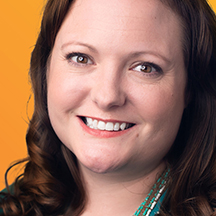 2022: Elizabeth A. Mosley, PhD, MPH
Asked to reflect on the years since finishing training, Dr. Mosley says: "My research is driven by my lived experiences as a White, queer, disabled woman raised by a single mother in the South, and by the lived experiences of those I serve as a full spectrum doula. I seek to undo systems of oppression that constrain reproductive autonomy—for my clients living in homeless shelters fleeing domestic violence, those whose partners were deported during pregnancy, refugees navigating unfamiliar health systems, and others who call me because they need abortion care and don't know where to turn. I ground my work in the values of equity (including anti-racism), compassion, authenticity, and courage. I hope this signals that our field and the Society of Family Planning, specifically, value Black and Brown community leadership, reproductive justice, and intersectional health equity. "
Dr. Elizabeth Mosley is a recipient of the Society of Family Planning Next Generation Award. Dr. Mosley is a sexual and reproductive health equity researcher, practitioner, and advocate. She is an Assistant Professor at University of Pittsburgh School of Medicine in the Center for Innovative Research on Gender Health Equity (CONVERGE) and an affiliate faculty member with Emory University's Center for Reproductive Health Research in the Southeast (RISE). She studies the structural, political, and social determinants of sexual and reproductive health disparities in contraception and abortion access, pregnancy and parenting support interventions, stigma, and violence. Her work is grounded in 13 years of experience as a full spectrum doula encompassing prenatal, birth, postpartum, and abortion care. She completed her PhD at the University of Michigan, where she was a NIH public health demography fellow with the Population Studies Center studying abortion attitudes in South Africa and the United States. Her MPH and Bachelor's are from the University of North Carolina-Chapel Hill, where she focused on sexual and intimate partner violence prevention. Dr. Mosley has published 20 peer-reviewed articles in esteemed journals including the American Journal of Public Health, and she is committed to public scholarship, such as Op-Eds. She is currently co-Principal Investigator of the Georgia Medication Abortion project led by reproductive justice organization SisterLove and co-Principal Investigator of the Georgia Doula Study with Healthy Mothers Healthy Babies Coalition of Georgia. Dr. Mosley also serves as Co-Investigator on an NIMHD study developing and testing a decision aid for Medicaid patients considering tubal sterilization, and as Co-Investigator on an NICHD study developing a novel measure of pregnancy acceptability. She leverages her research and expertise to advocate at the national, state, and local levels—contributing to amicus briefs, testimony at the Georgia Capitol, and at local town halls. Dr. Mosley lives in Georgia with her partner, Joanna, and their two cats (Peach and Rocky).
---
Previous awards
Allan Rosenfield Award for Lifetime Contributions to International Family Planning
Offered from 2007-2018, the Allan Rosenfield Award for Lifetime Contributions to International Family Planning pays homage to the exceptional research, authority, and dedication of the award's first recipient, Society fo Family Planning founding board member Dr. Allan Rosenfield.
2018: Timothy R.B. Johnson, MD
2017: Vivian Brache
2016: Beverly Winikoff, MD, MPH
2015: Willard Cates, Jr. MD, MPH
2014: John J. Sciarra, MD, PhD
2013: Paul Blumenthal, MD, MPH
2012: Rebecca Gomperts, MD, MPP
2011: Anibal Faúndes, MD, PhD
2010: Herbert B. Peterson, MD
2009: J. Joseph Speidel, MD, MPH
2008: Paul Van Look, MD, PhD
2007: Allan Rosenfield, MD