The Cochrane Library is providing free open access during the COVID-19 crisis. COVID-19 and global abortion and/or contraception-related guidelines and resources can be found here. Members can read more about this on Society Connect.
The Abortion Clinical Research Network (the Network) works collaboratively with researchers, abortion providers, partners, and patients to answer pressing clinical questions to improve abortion quality, safety, efficiency, and access.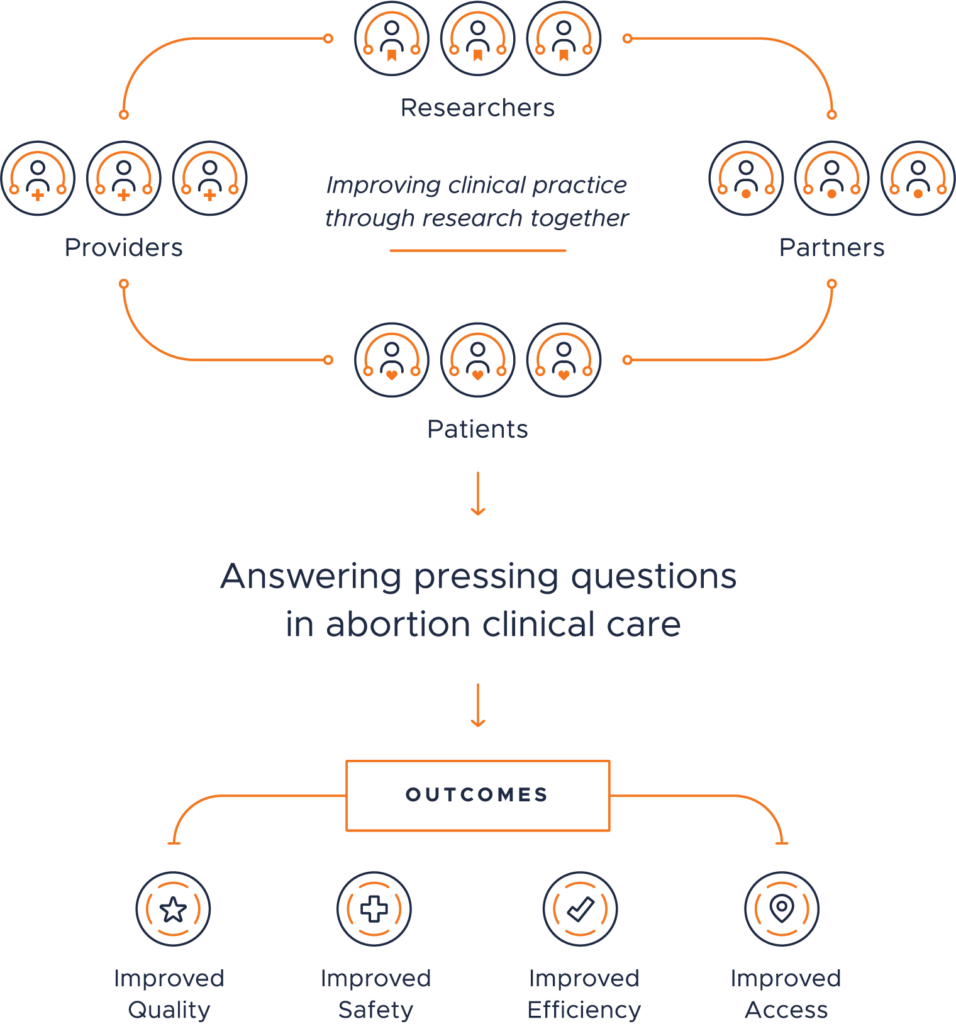 Sites: The Network includes nearly 70 sites representing independent clinics, Planned Parenthood affiliates, and academic centers.
Network studies: In 2019, the Network launched its first study, "Biomarkers of Gestational Age" at ten of the Network sites. Lead by Susan Fisher, PhD of the University of California, San Francisco, this study is evaluating unique protein markers in blood samples from pregnant patients and correlating them with gestational age. The long-term goal of this analysis is to develop a point-of-care blood test for accurate gestational age dating.
Technical assistance: Technical assistance is provided to all Network sites to support developing and expanding a research program. Examples of technical assistance include personalized support working with IRBs, successfully integrating research into clinic flow, and making research a positive addition to the clinic for patients, staff, and management.
Oversight: The Network is overseen by the Abortion Clinical Research Network Working Group.
Interested in joining the Network? Please complete this brief survey about your practice.
Questions about the Network can be directed to Dr. Mary Tschann at MTschann@SocietyFP.org.
---