Exhibit Hall engagement
Make the Exhibit Hall your central stop at the Annual Meeting. Chat with close to 40 exhibitors and key supporters of the family planning field. Examine nearly 100 scientific abstract posters and mingle with colleagues while attending receptions, enjoying daily breakfast, or stopping in for snack breaks between sessions. Be sure to take advantage of a variety of professional services at the Wellness Hub or even have a new headshot taken.
At registration, you will receive an exhibitor scorecard. Complete your scorecard by checking in with all exhibitors in the Exhibit Hall, and then exchange your scorecard at the Society booth for a limited edition specialty swag item.
Wellness Hub
Visit the Wellness Hub in the Exhibit Hall to focus in on your "Brand, Brain, and Being".
Brand - focus on your digital brand with a LinkedIn makeover and digital footprint analysis.
Brain - focus on productivity and life-changing habits by learning about the latest technology trends like ChatGPT and AI.
Being - focus on your mental well-being and finding calm in the chaos through applied breathing techniques or enjoying a complimentary massage.
Featured authors
The Society is proud to celebrate these three recently published books produced by members. Stop by the Authors Corner to meet the authors and purchase your signed copy.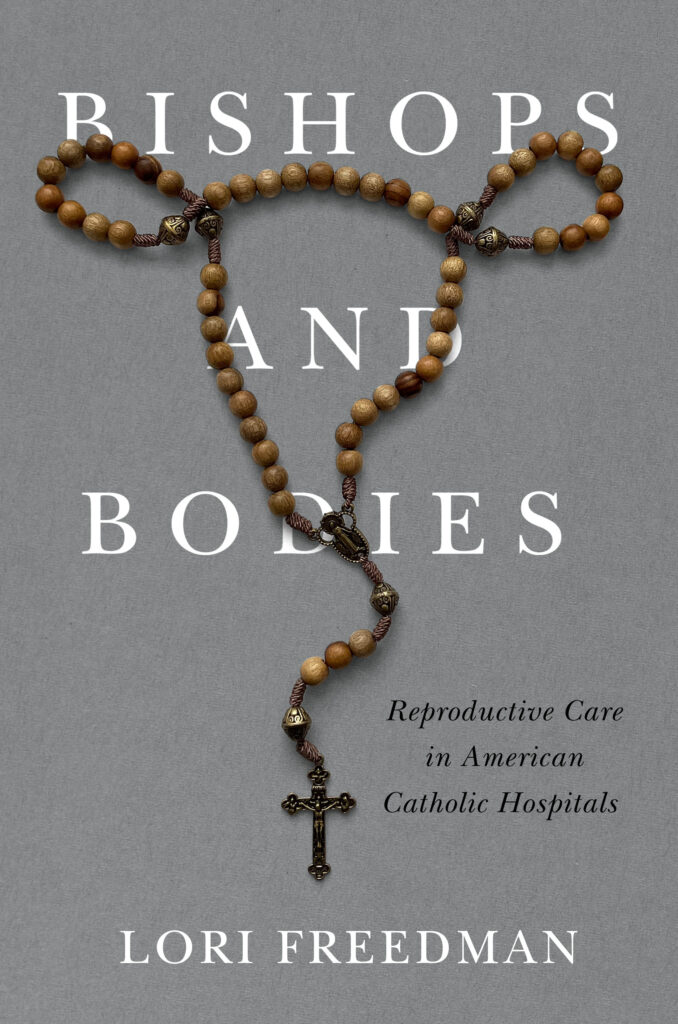 Lori Freedman - Bishops and Bodies: Reproductive Care in American Catholic Hospitals
One out of every six patients in the United States is treated in a Catholic hospital that follows the policies of the US Conference of Catholic Bishops. These policies prohibit abortion, sterilization, contraception, some treatments for miscarriage and gender confirmation, and other reproductive care, undermining hard-won patients' rights to bodily autonomy and informed decision-making. Drawing on rich interviews with patients and providers, this book reveals both how the bishops' directives operate and how people inside Catholic hospitals navigate the resulting restrictions on medical practice. In doing so, Bishops and Bodies fleshes out a vivid picture of how The Church's stance on sex, reproduction, and "life" itself manifests in institutions that affect us all. Learn more or purchase.*
*Get 30% off with code RFLR19
Martha Paynter - Abortion to Abolition: Reproductive Health and Justice in Canada
The history of abortion decriminalization and critical advocacy efforts to improve access in Canada deserve to be better known. Ordinary people persevered to make Canada the most progressive country in the world with respect to abortion care. But while abortion access is poorly understood, so too are the persistent threats to reproductive justice in this country: sexual violence, gun violence, homophobia and transphobia, criminalization of sex work, reproductive oppression of Indigenous women and girls, privatization of fertility health services, and the racism and colonialism of policing and the prison system. This beautifully illustrated book tells the empowering true stories behind the struggles for reproductive justice in Canada, celebrating past wins and revealing how prison abolitionism is key to the path forward. Learn more or purchase.
DeShawn Taylor - Undue Burden: A Black Woman Physician on Being Christian and Pro-Abortion in the Reproductive Justice Movement
Abortion is common. It's every day. It's healthcare. Abortion is a moral choice for people who despite the shouting voices around them understand that they have the ability to control their fertility the way people with uteruses have for thousands of years and as they will continue to do for thousands of years to come, no matter the barriers thrown in their path. These people understand that being human means controlling the trajectory of their lives. When faced with a dangerous or unwanted pregnancy, they gather the strength to put away the self-serving opinions of others and listen to their hearts. Undue Burden argues for these people and for abortion as a moral good using the framework of Reproductive Justice. It lays out why it's no longer enough for us to say we're pro-choice, but instead we must proudly proclaim to be pro-abortion. Author Dr. DeShawn Taylor tells stories of her life, medical training, and practice to center the everyday situations of everyday people struggling with forces outside their control like unaffordable childcare, lack of access to health care, insufficient paid time off, and unsafe communities. She argues that only when we reframe abortion as a social justice issue can we take back the moral high ground from the extremist Christians and "family values" politicians who have controlled the conversation for far too long. Learn more or purchase.
BIPOC Lounge
The Society acknowledges the unique personal and social burdens many Black, Indigenous, and People of Color (BIPOC) experience in conference spaces.
With this in mind, the Society has curated a restorative space where BIPOC attendees can step away from the full conference when needed or as desired.
Amenities in the space include:
A complimentary massage therapist
Relaxed seating
A selection of herbal and flavored teas
Recharge Lounge
Rest your feet, charge your phone, and catch up with friends and colleagues at the Recharge Lounge. New this year, for those looking to expand their network and meet other attendees, there will be sign-up opportunities available for small group meals around Seattle. Let the Society take care of scheduling your dinner reservation, and get ready to make new acquaintances at some of Seattle's most iconic restaurants.
Ask a lawyer office hours
Saturday, 12:05 pm – 1:05 pm | Sunday, 8:00 am – 9:00 am | Sunday, 1:20 pm – 2:20 pm
Stop by during these open office hours for an informal discussion with legal experts from the Lawyering Project and Resources for Abortion Delivery. Learn about the new initiative to connect everyone in the field with legal representation related to providing, obtaining, or supporting abortion access. While no legal advice can be provided during this session, we can connect you with resources if you do need advice.
Lactation room
Looking for a comfortable and private place to pump or nurse? Inquire at the registration desk to access a dedicated lactation room equipped with outlets, sweet treats, and a refrigerator.