We honor the leaders in the field of family planning through four awards at our Society of Family Planning Annual Meeting. Click here to submit a nominee. The deadline is July 21 for the 2022 awards.
---
Society of Family Planning Lifetime Achievement Award
The Society of Family Planning Lifetime Achievement Award, created in 2005, is for individuals and/or teams who have dedicated their careers to advancing the science of abortion and contraception, and have supported others in achieving their own success.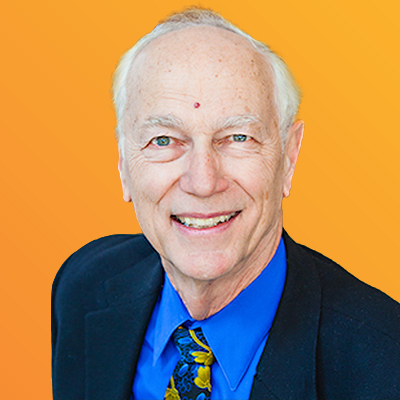 Reflecting on his work, Dr. Rochat shares, "Since 1970, I have sought to prevent maternal deaths from abortion in the US and internationally. Over those decades, I have recruited and mentored hundreds of public health professionals who share my passion for reproductive health, women's rights, and access to safe and legal abortion. During the past 18 years, I have supported and endowed GEMMA, the Global Elimination of Maternal Mortality from Abortion fund. The studies GEMMA recipients have produced are innovative, low cost, informative, and relevant to public policy. Together, we can eliminate maternal mortality from abortion."
Dr. Roger Rochat is the recipient of the Society of Family Planning Lifetime Achievement Award.  Dr. Rochat has an MD from University of Washington and two years clinical training at Charity Hospital, Tulane Service. He became an EIS officer at CDC in 1968. He collaborated in the first field trial of oral therapy for cholera. He became the Deputy Director of Family Planning Evaluation at CDC and the first Director of the Division of Reproductive Health. In 1985, he was recruited to develop the International Health Track in Emory University Community Health Program. In 1987-89, he served as Director, Health, Population, Nutrition for USAID, New Delhi. He worked seven years in state health departments on CDC assignment on MCH Epidemiology. He has consulted in over 50 countries. In 2000, he returned to Emory and served as Director of Graduate Studies in Global Health for 12 years and then Coordinator, Humphrey Fellowship Program for five years. He has authored or co-authored over 150 peer reviewed articles. Past honors include CDC Commendation and Meritorious Service Medals, two awards from Georgia March of Dimes, APHA's Carl Schultz Award, MCH Coalition Award for Lifetime Achievement in MCH epidemiology, Rollins School of Public Health Student Government Professor of the Year, Thomas F. Sellers Award, Emory Williams Distinguished Teaching Award, Zena Stein and Mervyn Susser Award for Lifetime achievement for Advancement of the Field of MCH Epidemiology
2020: Maureen Paul, MD, MPH

2019: Uta Landy, PhD

2018: Irving Sivin, MA
2016: Dorothy Roberts, JD
2015: Stanley K. Henshaw, PhD
2014: Horacio Croxatto, MD
2013: Carole Joffe, PhD
2012: Anna Glasier, MD
2011: Philip Darney, MD, MSc
2010: Carolyn L. Westhoff, MD, MSc
2009: Jacqui (Jacqueline) Darroch, PhD
2008: Sheldon Segal, PhD
2007: Daniel R. Mishell, Jr., MD
2006: Leon Speroff, MD
2005: David Grimes, MD
---
Society of Family Planning Beacon of Science Award
This award, created in 2019, is in recognition of individuals or teams who have made marked, visionary contributions towards just and equitable abortion and contraception informed by science.
2021: Ushma Upadhyay, PhD, MPH
On the impact of science on shaping policy and practice, Dr. Upadhyay says,"When I began my career as an abortion researcher, there were many research gaps and few social scientists in the field. I have made it my life's work to do what I can to ensure that all people— particularly those who have been historically marginalized— have reproductive autonomy. Developing the science to inform both proactive and restrictive abortion policies has been one of my most powerful methods of achieving that goal."
Dr. Ushma Upadhyay is the recipient of the Society of Family Planning Beacon of Science Award. Dr. Upadhyay is a public health social scientist trained in epidemiology and demography. She is Associate Professor in the Department of Obstetrics, Gynecology, and Reproductive Sciences at University of California, San Francisco and a faculty member at ANSIRH. She earned a BA in Public Communication and International Studies from American University, her MPH from Columbia University, and her PhD from Johns Hopkins School of Public Health. Previously she was a writer at the Center for Communication Programs at Johns Hopkins University where she co-authored Family Planning: A Global Handbook for Providers, a Johns Hopkins/WHO/USAID publication. Subsequently, she was a Research Scientist at the New York City Department of Health and Hygiene, Division of Epidemiology. Dr. Upadhyay is also Director of Research of the UCGHI Center of Expertise in Women's Health, Gender, and Empowerment. She has developed and validated two measures: the Reproductive Autonomy Scale and the Sexual and Reproductive Empowerment Scale for Adolescents and Young Adults, both of which researchers can use to quantitatively measure individual-level power in matters related to contraceptive use, pregnancy, and abortion. Dr. Upadhyay has expertise in abortion safety, abortion access in the US, medication abortion, and state-level abortion restrictions including physician admitting privileges laws. Currently, she is conducting research that aims to assess the safety, efficacy, and acceptability of demedicalized models of medication abortion care, including telehealth for abortion care and a missed period pill.
2020: Sonya Borrero, MD, MS
2019: Daniel Grossman, MD
2019: Maria I. Rodriguez, MD, MPH
---
Society of Family Planning Mentor Award
Created in 2013, this award is for individuals or teams who have demonstrated dedication to supporting and furthering the careers of a new generation of academic clinicians or scholars in the field of family planning. The award was previously named after the first recipient, Dr. Robert A. Hatcher.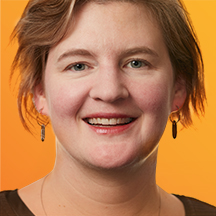 2021: Danielle Bessett, PhD, MA
In discussing the importance of supporting trainees, Dr. Bessett writes, "The future of our field depends on the evidence we produce, and on our collective investments in the next generation of family planning scholars. As colleagues and mentors, we must be intentional about how we support trainees from the earliest stages of their careers. SFP recognizes the importance of this work and shares our mission to identify and remove the institutional obstacles that deprive us of key insights."
Dr. Danielle Bessett is a recipient of the Society of Family Planning Mentor Award. Dr. Bessett (she/her) is an Associate Professor of Sociology at the University of Cincinnati, Ohio, where she is also faculty affiliate of both the Women's, Gender, and Sexuality Studies Department and the Medical Scientist Training Program. A graduate of Mount Holyoke College, she received her MA and PhD from New York University and held the Charlotte Ellertson Social Science Postdoctoral Fellowship at Ibis Reproductive Health. Her research, which centers on the sociology of reproduction, including patient experiences of reproductive processes, pregnancy embodiment, and inequality in access and care, has been supported by the National Science Foundation, among other funders, and has been published in peer-reviewed journals such as Social Science & Medicine, Sociology of Health & Illness, and The New England Journal of Medicine. Her book on women's pregnancy experiences, Pregnant with Possibilities: Constructing Normality in Stratified Reproduction, is under contract with New York University Press. Dr. Bessett directs UC's Kunz Center for Social Research and co-leads OPEN, which conducts rigorous, interdisciplinary research to assess the reproductive health and well-being of Ohioans in the context of federal and state laws, regulations, and policies. She is a past board member of the Society of Family Planning, where she led the Junior Fellows Committee, and former officer of the American Sociological Association's Medical Sociology section. These positions help Dr. Bessett support the research of the colleagues (especially trainees!) who inspire her every day and to advocate for structural changes that will make our field more equitable, intellectually engaging, and joyful.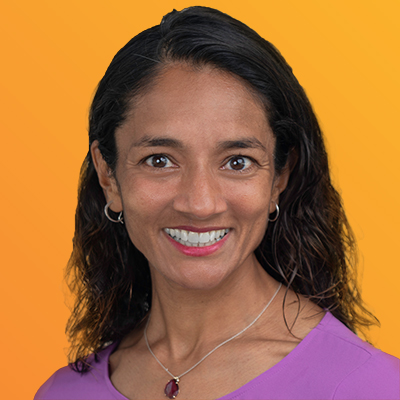 2021: Pratima Gupta, MD, MPH
Asked to reflect on the power of mentorship, Dr. Gupta writes, "I support and coach individuals to feel the joy of leveraging their voice and expertise no matter where they are on their personal advocacy journey. I encourage you all to take a moment to look into your learners' eyes, address them by their preferred name, and ask them about their goals and what they want to learn. This is a small but powerful mentorship activity." 
Dr. Pratima Gupta is a recipient of the Society of Family Planning Mentor Award. Dr. Gupta (she/her/ella) is an obstetrician/gynecologist practicing in San Diego, California. She currently works at UCSD, Kaiser and Planned Parenthood where she provides abortion care and comprehensive sexual and reproductive health. She is a public ballot member of the San Diego Democratic Party and the Vice-chair Pro Tem. She is also on the Board of Directors of Close the Gap California which works towards getting more women elected to State office, the Co-Chair of SFP's Advocacy Special Interest Group, and a VP on her elementary school's PTA. She also serves as the Legislative Director of the California Democratic Party Women's Caucus and is a graduate of the Emerge California training program. She previously served as the Vice Chair of the San Francisco Democratic County Central Committee and as the medical director of St. James Infirmary. In addition to chasing after two young children, she is a triathlete. Dr. Gupta's professional interests include sustainable and innovative health initiatives via advocacy collaboration, inclusion, and mentorship, anti-racism education, and increasing family planning access.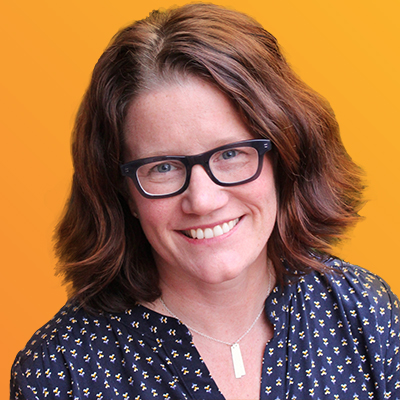 2021: Jody Steinauer, MD, PhD
In discussing her enthusiasm for mentoring, Dr. Steinauer writes, "Mentoring gives me so much energy and joy. It allows me to see others' perspectives and support people in claiming and raising their voices. As a mentor, I am able to accompany each mentee on their incredible journey to make change in the world while supporting them in whatever they need, often in many dimensions of their lives."
Dr. Jody Steinauer is a recipient of the Society of Family Planning Mentor Award. Dr. Steinauer is the Philip D. Darney Distinguished Professor of Family Planning and Reproductive Health in the Department of Obstetrics, Gynecology and Reproductive Sciences at the University of California, San Francisco (UCSF). She is the Director of the UCSF Bixby Center for Global Reproductive Health and the National Director of the Ryan Residency Training Program. She completed medical school, residency, and the Fellowship in Complex Family Planning at UCSF. She received her Master's degree in clinical research in 2003 and her PhD in health professions education in 2019. Her research focuses on contraception and abortion training, understanding how learners experience emotions toward patients, and teaching empathy, professionalism, and patient-centered care. Dr. Steinauer is passionate about mentoring students, residents, fellows, faculty, and staff members. She provides obstetric and gynecologic care and teaches at San Francisco's county hospital, and she teaches about family planning and patient-centered care worldwide.
2020: Jenny Higgins, PhD, MPH
2019: Alisa Goldberg, MD, MPH
2018: Bliss Kaneshiro, MD, MPH
2017: Diana Greene Foster, PhD
2016: Linda Prine, MD
2015: Mark D. Nichols, MD
2014: Marji Gold, MD
2013: Robert A Hatcher, MD, MPH
---
Society of Family Planning Next Generation Award
This new award honors individuals early in their careers who have exhibited commitment to the field of family planning through their research or clinical practice. Individuals are eligible to receive this award if they are currently in training or will have completed training in the last five years at the time of the award presentation.
---
Previous awards
Allan Rosenfield Award for Lifetime Contributions to International Family Planning
Offered from 2007-2018, the Allan Rosenfield Award for Lifetime Contributions to International Family Planning pays homage to the exceptional research, authority, and dedication of the award's first recipient, Society fo Family Planning founding board member Dr. Allan Rosenfield.
2018: Timothy R.B. Johnson, MD
2017: Vivian Brache
2016: Beverly Winikoff, MD, MPH
2015: Willard Cates, Jr. MD, MPH
2014: John J. Sciarra, MD, PhD
2013: Paul Blumenthal, MD, MPH
2012: Rebecca Gomperts, MD, MPP
2011: Anibal Faúndes, MD, PhD
2010: Herbert B. Peterson, MD
2009: J. Joseph Speidel, MD, MPH
2008: Paul Van Look, MD, PhD
2007: Allan Rosenfield, MD